Finding Affordable Counseling in Edmonton
If you're searching for affordable counseling in Edmonton, you're in luck. This guide can help you find the perfect fit for your budget and needs from the wide range of counselors available. Learn more about the benefits of therapy, what to look for, and how to choose a counselor who's right for you.
Understand Your Health Insurance Plan.
Before starting your search for a counselor in Edmonton, it's important to understand your health insurance plan. Depending on your plan, you may be able to get free or discounted counseling services. Make sure to look over the details of your policy and see if mental health services are covered. Additionally, there may be limits on the type of therapy that can be claimed under the coverage so make sure to check the terms and conditions of your policy carefully.
Depending on your situation, you may also be eligible for financial support from the government. For example, some provinces provide access to subsidized counseling for individuals in need. Do some research to find out if there are any programs or subsidies available in your area that can help cover the costs of therapy services. It is also important to make sure you do not go beyond the limits of your insurance coverage as it could leave you with unexpected costs down the line.
Additionally, some health insurance plans require a referral from a physician or mental healthcare professional in order for services to be covered. It is important to understand what type of coverage your health insurance offers and any limitations that may apply before you decide to pursue counseling. Knowing these details will help you make an informed decision about the best option available to you given your particular circumstance.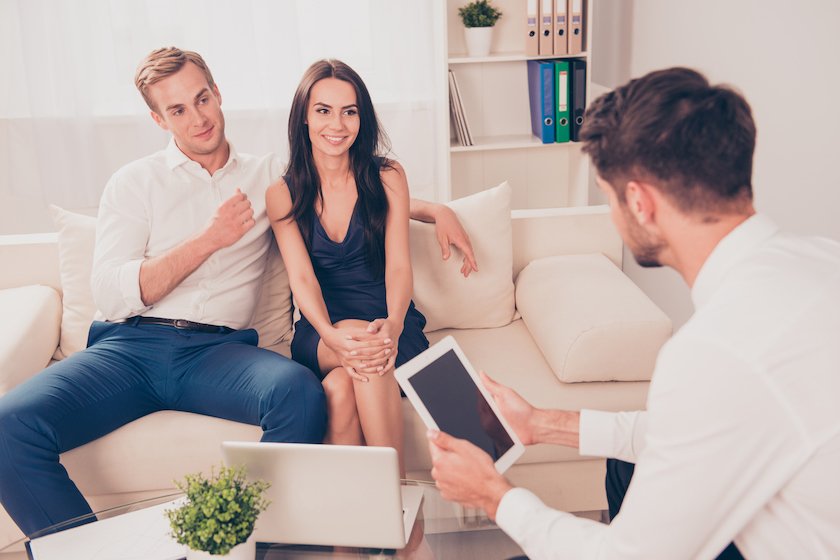 Furthermore, it is important to ensure that any counselor you choose is in-network with your insurance provider. Most Edmonton counseling centers list their accepted insurances on their website, so make sure to check this prior to booking an appointment. If a center does not participate in your plan, you may still be able to receive partial coverage from the out-of-network benefit provided by the policy. Knowing what will and won't be covered can help you decide whether paying out of pocket is right for you.

Some plans may also require prior authorization for certain services. For instance, if you are provided with a referral from your primary care provider to receive counseling, your insurance plan may need to approve it before the session will be covered. This can take several weeks, so it's important to start the process as soon as possible, preferably in advance of your appointment. Knowing all of the details of your insurance plan, such as deductibles and limits on therapy visits, can give you a better idea of what services will be covered under your policy and what type of coverage is available.

Edmonton based counseling centers are proficient in helping individuals figure out what services their health insurance policies cover. Working closely with a mental health provider can be an invaluable asset in navigating the various plans to determine which is the best for you and your budget. They can provide information about deductibles, copayments, maximums, coverage limits, and type of services covered. Certain procedures may be more expensive under certain plans – the knowledge provided by your counseling center will equip you with the information you need to make an informed decision about your care.
It is also important to understand that some insurance carriers may require pre-authorization for certain services. Licensed Mental Health Counselors (LMHCs) at Edmonton counseling centers can help people by providing documentation and verification of the services they need and proposed diagnosis to submit with paperwork to get the proper authorization. This can allow individuals to receive the essential treatments they require in a timely manner.
However, it is important for people to take the time to read and understand the benefits offered by their particular health insurance plan. The details within the policy can greatly affect the kinds of services covered, as well as the numbers of sessions provided by their health care carrier. Knowing what— if any— co-pays or co-insurance requirements are located within the plan can help inform cost estimates moving forward with treatment and therapy.
Understanding the health insurance policy allows persons to make wise decisions when selecting a therapist and counseling services. By viewing the plan, individuals will know what level of coverage is available, in addition to any limitations that exist in regards to service type or therapist qualifications. It may also shed light on any questions or concerns with regards to unfamiliar terms located within the policy that can be discussed further with an insurance representative.
In Edmonton, it is important to familiarize yourself with the health insurance policy to understand how much of treatment may be covered for counseling services. Private insurance companies and employer-sponsored policies often include mental health plans that are helpful towards covering some or all of the costs associated with therapeutic services. Knowing specifics will also enable individuals to determine whether serving from a professional therapist is within their budget before engaging any further with a counseling service.
Mental health plans also vary in terms of coverage and costs. It is important to read through the plan before enrolling if you have an option, as it will help determine what type (if any) Edmonton counseling services are eligible for reimbursement. It may be beneficial to speak with an insurance representative to learn the different reasons your insurance policy might cover or deny a claim or have specific exclusionary criteria listed in the policy. Individuals should also ask about deductibles, copayment requirements, and other pertinent information that may apply when seeking reimbursement from their private health insurance plan for Edmonton counseling services.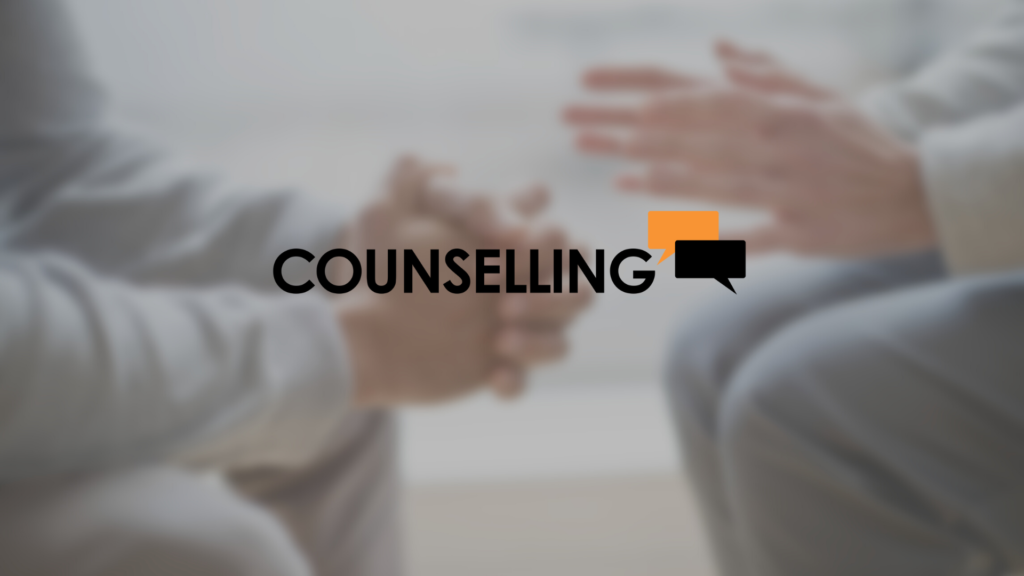 There is no "one size fits all" approach when it comes to health insurance plans, so make sure to understand your plan and ask questions if anything is unclear. Knowing the specifics of your policy will not only help you determine your financial responsibilities, but also ensure that you get the most out of any Edmonton counseling services that you pursue.
Take a few moments to review your plan to understand any exclusions, deductibles, and limits. Note what services are covered and ensure that you have an adequate understanding of the coverage provided. This will lend clarity in regards to which mental health services are provided for by your health plan. It is also important that you have a good grasp on any preauthorizations or referrals needed before in-person or virtual counseling sessions are approved for coverage. With the right knowledge and information, you can move forward with greater confidence when seeking out Edmonton counseling services.
Whether you have a traditional health insurance plan, employer-based coverage or a high-deductible plan, you will be best served by investigating what services and care are provided. Having an in-depth understanding of the overall costs associated with seeking counseling support can help inform your decision making and prevent any financial surprises later on. Knowing up front if there are out-of-pocket costs and how they break down can help bring forth clarity and peace of mind as you take that all important step to get the right kind of support.
If you do have a health insurance plan, it is helpful to contact your provider prior to seeking care. Ask questions such as: do they fully or partially cover counseling services, and if so, which counselors are in-network? What is the coverage limit? Are the rates different for out-of-network providers? Do I need a referral from my physician to access services? Having an informed grasp of these answers can help you know what to expect in terms of billing and payments.
Additionally, there may be other roads to accessing care that could be more cost-effective. Consider checking with company benefits programs and employee assistance programs, as well as researching further around flexible spending accounts (FSA) or asking about any sliding scale rates provided by counselors in your area. Taking the time to investigate options can help ease the burden of financial costs associated with counseling and therapy, and make it easier to access the support you need.
When searching around for counseling resources in Edmonton, it's important to take the time to understand their health insurance plan and what kind of coverage they can expect. Whether that's through public insurance or a private provider, understanding what is covered in terms of cost could be helpful in knowing what type of services are feasible and how much of the cost will need to be paid out of pocket.

Before booking an appointment, make sure to properly research what is covered by the health insurance plan and contact the provider if there is any confusion. Knowing who provides coverage and what kind of services are eligible can be key in minimizing out-of-pocket expenses and avoiding hidden fees. It's important to note that not all services are covered under the same plan, so it's a good idea to read up in order to fully understand what type of counseling could benefit from coverage and which could be subject to additional charges.

Edmonton counseling can be a great resource for individuals seeking mental health support and guidance. To optimize the process, it's important to properly understand your health insurance plan and its coverage details. Different services will have their own rates depending on the provider, so it's best to take note of any coverage restrictions before going in for an appointment. By knowing what is covered ahead of time, one can more easily maximize their access to professional help without getting into further debt with hidden fees and unanticipated expenses.