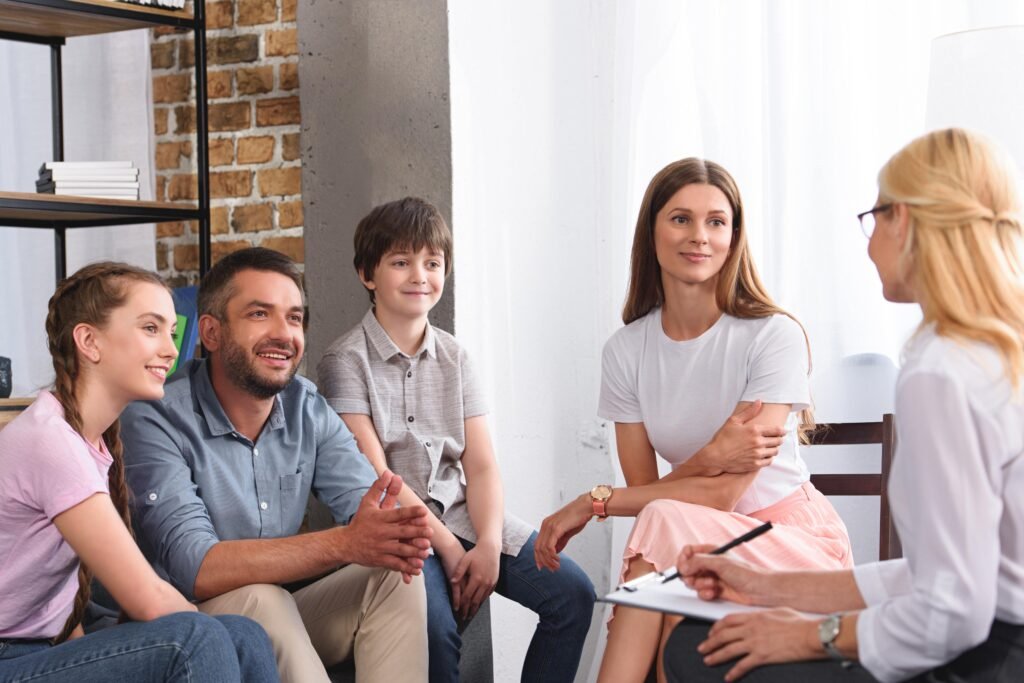 Family therapy is a form of counseling designed to address the intimate relationships and dynamics within a family. It is a process in which a trained therapist meets with each family member individually and as a group to help them better understand each other and develop positive communication skills. This type of counseling can help families manage challenging behavior, improve relationships, and discover new ways of coping.
Family therapy sessions are typically guided by a licensed mental health professional and can include both individual and group sessions. During these sessions, the therapist will focus on both individual and collective needs, depending on the family's particular issues. This type of counseling can help family members resolve conflicts, improve communication, build emotional resilience, and create a healthier family dynamic.
Family therapy can be particularly helpful in times of transition, such as when a family member is experiencing a mental health issue or addiction, a family is adjusting to a recent move, or a family member is coping with the death of a loved one. By helping the family to better understand each other's needs and develop healthier coping strategies, family therapy can help families to move through difficult times with more ease.
If you are interested in learning more about family therapy and how it can help your family, reach out to https://ouronlinetherapy.com to book an appointment today. Professional therapists will take the time to get to know each family member and provide personalized counseling tailored to the needs of your family. With the right help, family therapy can be a great tool to help your family find balance, improve relationships, and build a healthier family dynamic.
OurOnlineTherapy.com provides family therapy services to help couples strengthen and enrich their relationships. With access to experienced and licensed therapists from around the world, couples can work through the conflicts in their relationship and find the support and healing they need. OurOnlineTherapy.com's counselors are trained in the latest techniques to ensure that all couples have the best chance of improving their relationships. By providing support, guidance, and resources, OurOnlineTherapy.com helps couples to develop healthier and more fulfilling relationships.
Book an appointment today to meet with one of our therapist .